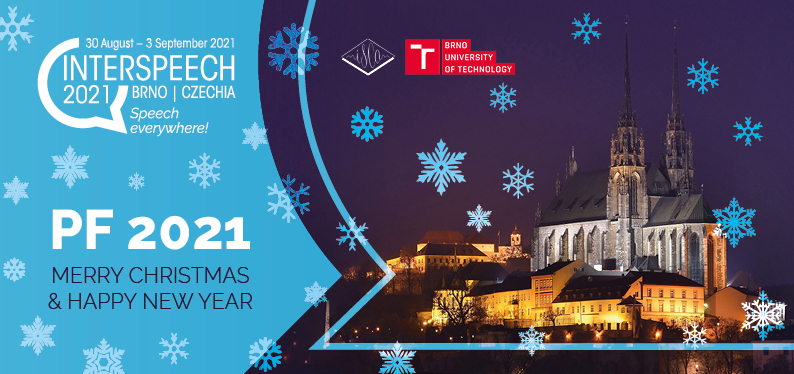 Dear Interspeech participants and fans,
In this complicated period, we would like to wish you all the best for the forthcoming Christmas holidays and New Year !
With the organizing committee and professional conference organizer, we are working hard to make Interspeech in Brno a success. The different "Calls for" are out, please check them. At the same time, we are closely monitoring the COVID situation and evaluating the possibility to have Interspeech 2021 in a form allowing people to meet physically (we believe this is what the community misses the most) but at the same time allowing authors that won't be able to make it to Brno to present their papers.
Please stay tuned and follow Interspeech 2021 web page and twitter. Looking forward to see you in Brno in August/September 2021 !
Hynek Hermansky and Honza Cernocky
General chairs
Welcome in Brno !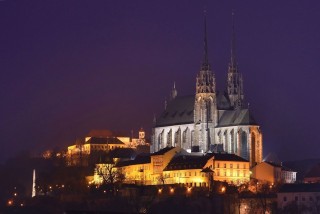 Czechia is a country with deep roots in speech and natural language processing - the founding father of statistical speech recognition, Prof. Frederick Jelinek, was Czech and although the historical circumstances drove him out of our country, he remained Czech and kept warm relations to the local laboratories and companies.
In our country, the pupils in elementary schools learn syntactical analysis at a very young age and many are interested in speech as a scientific topic. Czechia is definitely the country with the biggest proportion of quality speech/NLP labs and companies per capita worldwide. It has already attracted major speech events: in 2010, we were pleased to host NIST Speaker recognition workshop and ISCA Speaker Odyssey conference in Brno, 2011 saw an IEEE ICASSP in Prague and in 2013, ASR people gathered in Olomouc for IEEE ASRU.
INTERSPEECH 2021 will take place at BVV Brno Trade Fair Center ranking among the largest exhibition centers in Europe. The complex opened in 1928 and established the tradition of large exhibitions and trade fairs held in Brno. The Tutorial day and some satellite events will take place at Brno University of Technology Faculty of Information Technology (BUT FIT) that offers the charm of a 13th century monastery recently reconstructed and decently combined with modern, award-winning, architecture.
Brno is without question one of the most attractive tourist destinations in the Czech Republic. Moreover, the capital of the South Moravian Region offers a good strategic position: while being far less expensive and with much less tourist-crowds than Prague, it can be easily reached from all over the world. It is not by chance Brno made to the list of Top 52 cities to visit in 2016 by the New York Times.
See you all in Brno in August / September 2021 !
Hynek Heřmanský (Johns Hopkins University and Brno University of Technology)
Honza Černocký (Brno University of Technology)
General Chairs