Social Events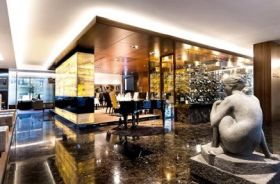 Welcome Reception
(all welcome!)
Tuesday, 31 August, 21:30 to 23:00
Best Western Premier Hotel International Brno, Conference venue
Dress code: casual or semi-formal
The traditional conference social opening will take place at the International Hotel right after the conference evening session. We will have plenty of space in the lobby bar and foyer. We will enjoy a few good drinks and some finger food to have a pleasant start to the week.
---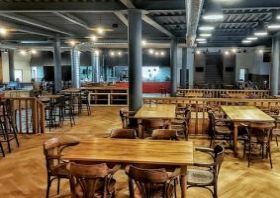 Student Party
(students only!)
Wednesday, 1 September, 21:30 to 00:00
Brewery house Poupě, Dominikánská 342/15, Brno
Dress code: casual or semi-formal
Brno is a student city and with its many cafes, bars and restaurants, it was not easy to choose the right place for a student party. In the end, however, we found the best place for a mutual meeting - the Poupě brewery house, which is located a few minutes walk from the conference venue. This is the best place to enjoy Czech cuisine, taste Czech craft beer and, if restrictions allow, for dancing and partying.
---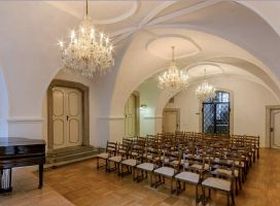 Reviewers' Reception
(reviewers only!)
Wednesday, 1 September, 21:30 to 00:00
Old Town Hall Brno, Radnická 8, Brno
Dress code: casual or semi-formal
Many old myths and legends are associated with the old town hall. One of them tells the story of the author of the Gothic portal, sculptor and architect Anton Pilgram. Reviewers can learn this and other stories during a special evening and can also visit the Town Hall Tower. In addition, of course, they can look forward to refreshments and pleasant musical performances.
---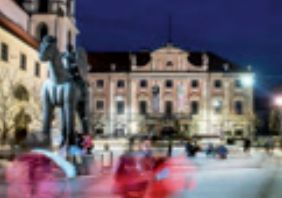 Conference banquet
(all welcome!)
Thursday, 2 September, 21:00 to 01:00
Governor´s Palace, Moravské náměstí 1a, Brno
Dress code: casual or semi-formal
The history of the Governor's Palace, this remarkable Baroque complex in Brno, dates back to the middle of the 14th century. Today's appearance of the former Augustinian monastery is in fact the result of the Baroque reconstruction of Moritz Grimm from the middle of the 18th century. Following the reforms introduced by Emperor Joseph II. the monks were replaced by local government and state officers who resided here until the end of World War II.
In addition to the halls, there is also a courtyard in this beautiful historic building, where the dance group Javorník Brno will perform at the beginning of the evening and show you a sample of Czech folk dances. The Morgal Café Gallery will prepare for you, among other things, drinks from traditional Czech suppliers. Where else could you experience an evening full of Czech culture and traditions like at the Interspeech 2021 banquet? Don't miss this unique experience!